Advanced Search
Show Popular Searches
This page has been viewed 2761 times
Dr. John Phillip Bishop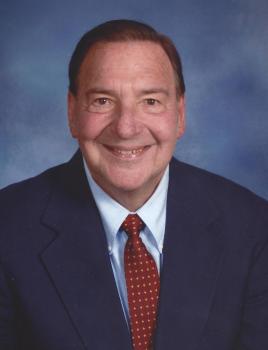 Dr. John Phillip Bishop, 79, former resident of Union County, passed away at his home in Penney Farms, Florida on March 8, 2023.   He will be remembered as a hard-working person dedicated to better the lives of people from Third World countries with his love of plants and food producing animals.  Empowering others and cultivating their talents was a passion.  Often times he would repeat the quote, "Give a man a fish and you feed him for a day.  Teach him how to fish and you feed him for a lifetime." He was loved and respected by his family and the communities he served.  He enjoyed spending time with his family and traveled distances to support his grandchildren's extra-curricular activities.  He shared his passion for adventure with his children and grandchildren through reminiscing stories and leading them in extensive trips to Ecuador. His love of learning through reading and life experiences will be missed as he often would remark, "muy interesante!"

John was born at Grady Hospital in Delaware to Robert John William and Marie Magdalene (Boerger) Bishop on June 28, 1943.  John married Kathryn Kay Parrott on June 21,1964.  They had two children, Mark Robert Bishop and Kendra Kay Bishop Hamby.  John had a strong Christian faith and was confirmed at St. Paul's Lutheran Church in Chuckery and was a current member of Penney Farms Memorial Church.

John grew up on the family dairy farm near Milford Center.   He was especially proud of showing his Holstein cow, Dinah, at the Ohio State Fair and winning Grand Champion with her.  He was a long-time 4-H and FFA member while winning showmanship in every animal category at the Union County Fair.  John was a member of the National FFA Band playing baritone horn.  His love of animals led him to pursue his education at the Ohio State University.  While at OSU he earned a B.S. in Animal Science, a M.S. in Reproductive Physiology/Animal Nutrition (in conjunction with Purdue University), and a Doctor of Veterinary Medicine in 1967.  He later earned a PhD in Tropical Veterinary Medicine at Texas A&M University.

Upon graduation with his DVM, he accepted the Purdue University Fellows in Latin America, a program through the Ford Foundation to give young professionals international experience.  After intense language and cultural training, he and his wife, Kay, traveled to Bahia Blanca, Argentina, to work at the Universidad Nacional del Sur in the Animal Science laboratory.  While in Argentina, he helped train graduate students, as well as analyze the grazing diets of sheep in the Patagonia by performing esophageal fistulas on the sheep to collect samples.  After completing the two-year program, he accepted a fellowship through the Rockefeller Foundation and Texas A&M University to do research in Bogota, Colombia.  He developed a vaccine for a disease, similar to malaria, in cattle.  He then accepted a position through the University of Florida and the Ecuadorian government as the cattle expert of the country working for INIAP.  He and his family lived 10 years in Ecuador; seven of which were in the Amazonian jungle on a mission base.  He developed a model Lowland Tropics jungle homestead farm of 125 acres to model and teach indigenous people how to grow everything needed for living, including many foods, animals, and trees/bamboo for home-building without depleting the land.  Upon retirement from the University of Florida, he worked as Senior Livestock Officer for the Agency for International Development in Washington, D.C., under the Reagan administration.  John consulted in 22 countries all over the world but primarily in Latin America and Africa.  In his later years, he volunteered many years in Guatemala, training young agricultural students at Ak'Tenamit.  He was proudest of authoring bilingual editions for agricultural training manuals of sustainable farming systems in the Humid Lowland Tropics.  These books are the culmination of his decades of work in tropical agriculture, livestock production, and animal health.

John is predeceased by his parents, Robert and Marie Bishop; and a sister, Ruth Bishop Neas.  He is survived by his wife, Kay; son Mark (Anamaria) Bishop of Jacksonville, Florida; daughter, Kendra (Stephen) Hamby of Ocala, Florida; grandchildren, Lauren Bishop, Alexandra Bishop, Joseph Bishop, Sofia Bishop, Mariah Hamby, Donovan Hamby, Nathan Hamby all of Florida; siblings, Miriam Bishop Staten, Beth (Marvin) Brown, Mary Salyers, Jeanne Thompson, and Gerald Bishop, all from Marysville; Barbara (Bob) Sellars of London; and numerous nieces and nephews.

Graveside services will be held Saturday June 17, 2023 at 3 pm at the Claibourne Cemetery. Pastor Stephen Hamby will officiate.

Memorial gifts can be made to Wycliffe Bible Translators P.O. Box 628200, Orlando, FL, 32862.

Condolences and remembrances may be expressed at www.stofcheck-ballinger.com

Directions to Claibourne Cemetery




Florist Login

Feel free to post a remembrance on this person's birthday,
anniversary of passing, holidays, or whenever feels appropriate.




---

#1 from:
skeeter tower
Penney farms
skeeter.tower@gmail.com
Fri, Jun 30, 2023 at 9:48 PM

I never knew john Bishop but have read what an amazing person he was. I did salvage many of his bountiful plants from his yard with family permission. I was amazed at the variety and abundance of the plants and was able to transfer sedum and perennial peanut plants to a small area of the Penney Memorial Church yard. I hope he would be pleased.We shared experiences in South America at different time and places. Adios, amigo. Skeeter Tower




---
View Older Condolences >>


Home | History | Pre-Planning | Obituaries | Archives | Contact Us | Florists | Hotels | Obit Alerts