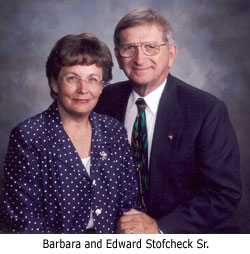 Stofcheck Funeral Home began in 1969 when Ed and Barbara Stofcheck bought the former Ford Funeral Home in La Rue. The Ford family still resides nearby. In 1973 they purchased the Cheney Funeral Home in Richwood. Besides being licensed funeral directors, Ed and Barbara also own Stofcheck Ambulance Service in La Rue and Marion, an important service in the area for many years.
Kyle Stofcheck, their younger son, is a 1984 Elgin High School graduate and a 1987 graduate of the Cincinnati College of Mortuary Science. That same year, he and the former Patty Seiter of Prospect were married and they are the parents of four children: Madison, Reagan, Hayden and Paxon.
Kyle and his father, Ed worked together at both funeral homes in La Rue and Richwood. In 1992, Kyle and Patty purchased both funeral homes and Ed and Barbara continue as owners/operators of the ambulance service.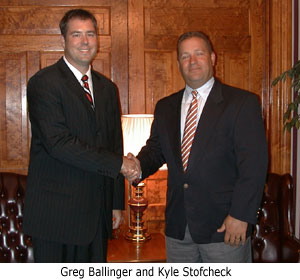 Greg and Gina purchased Ballinger Funeral Home from Janet in 2007. After much consideration, the sons of the two families decided the time was right to combine their knowledge and talents ito a single entity, and Stofcheck-Ballinger Funeral Homes began. With this new chapter in funeral home history, the communities of Richwood, Prospect and La Rue will be well served.