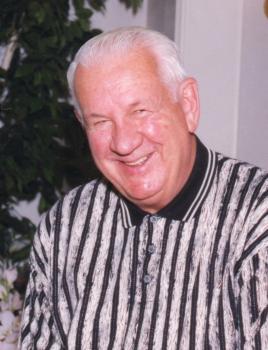 Douglas Minor Farley, 83 of Caledonia died Tuesday, February 16, 2016 at Marion General Hospital.

He was born March 16, 1932 in Bethesda, Maryland to the late Lacy A. and Willie A. (Fitzgerald) Farley.  On October 14, 1997 he married the former Christine A. Nininger in Las Vegas and she survives in Caledonia.

A United States Marine Corps veteran of the Korean War, his military record began in the U.S.M.C.R. from May 1949 to January 1950, then U.S.M.C. from January 1950 to April 1953.  He was a Sergeant with the First Provisional Marine Brigade, the first Marine Air Wing, M.A.G. 33, VMF 323 and served in Korea from August 16, 1950 to November 27, 1951.  He served in the following campaigns: Pusan Perimeter, Inchon – Seoul - Kimpo, C.C.F. Intervention – Chosin Reservoir Campaign, U. N. Counter Offensive, C.C.F. Spring Offensive.  Sgt. Farley received many awards and ribbons, including, Silver Star, Purple Heart W/1, Presidential Unit Citation W/1, Army P.U.C., U.S.M.C. Good Conduct, Navy Occupation, National Defense, Korea Service w/Marine Device W/4, U.S.M.C. Overseas Service, Korean P.U.C., United Nations.

After the Marine Corps he spent 45 years in the construction equipment industry.  He retired from the Operating Engineers Local 3 and the Euclid/Terex Corporation of Hudson, Ohio.  He was involved with many projects around the world, including Oroville Dam, Oroville, California; Folsom Canal, Sacramento, California; Mangla Dam, West Pakistan; Guri Dam, Venezuela; Magat Dam, Phillipines; Oil Field Fires in Kuwait; Narita Airport, Japan; International Airport, Taiwan; Lampo Lignit Mine, Thailand; U.S.N. Airfield, Diego Garcia; Oil Field Construction, Indonesia, and the Alaska Pipeline.

After that he started D. M. Farley Ltd., a multi-dimensional company consulting worldwide within the construction equipment industry.  He ended his working career by driving school bus for Marion City Schools.

He was a member of various organizations and was proud of his work record of living and working all over the world.  In his younger years he had raced SST boats.  He enjoyed fishing and liked to eat a great variety of foods, especially Indian cuisine.  He had met President Clinton and shot a round of golf with Jack Nicklaus.  After retiring he had traveled to 48 states with his wife, Christine, culminating in a 6-week trip to Alaska.  

He was a member of Oroville Lodge #103 F&AM, Oroville, California; Royal Arch Masons of California, King Solomons Chapter 95 ; Cryptic Masons of California, Council 2; Islam Temple A.A.O.N.M.S. of San Mateo, California; Korean War Veterans Association, Marion, Ohio Chapter 136; First Marine Division Association, The Chosin Few; Marine Corps Aviation Association; National Rifle Association, Life Member and Endowment Member; Parris Island Historical and Museam Society; The Harvard Alumni Association; The International Watch Fob Association; the Canadian Association of Watch Fob Collectors; Midwest Watch Fob Collectors; the Ohio Historic Bridge Association; EAA – The Spirit of Aviation.

He is survived by a son, Joseph (Terri) Farley, Corpus Christi, Texas; a daughter, Christine I. (Kent) Ely, Colorado Springs, Colorado; a brother, Robert E. (Elaine) Farley, Ocean City, Maryland; a sister, Nancy J. Palmquist, Del Ray Beach, Florida; a daughter-in-law, Glenna Farley, Fairfield, California; grandchildren, Austin and Tyler Farley, Rachel and Danielle Ely, Michael Farley, and numerous nieces, nephews and cousins.

Funeral services will be Monday, February 22, 2016 at 11:00 AM at the Stofcheck-Ballinger Funeral Home, LaRue with Pastor Jim Stauffer officiating.  Burial will follow in LaRue Cemetery where military honors will be conducted by the Marion County United Veterans Council.  Friends may call on Sunday from 2 to 4 PM where Masonic Services will be conducted by Oliver Lodge #447, Marion Lodge #70 and LaRue Lodge #463.

Douglas faithfully supported many charitable organizations, including the Marine Corps Heritage Foundation, Boystown, March of Dimes, Disabled American Veterans, Easter Seals, and the American Diabetes Association.  Memorial gifts may be made to a charity of the donor's choice.

Condolences and remembrances may be expressed at www.stofcheck-ballinger.com


Directions to LaRue Cemetery






Feel free to post a remembrance on this person's birthday,
anniversary of passing, holidays, or whenever feels appropriate.